Accessible End of Life training course producing beacons of good practice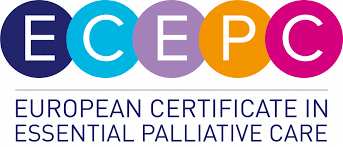 Teams at University Hospitals Plymouth (UHP) are set to help staff provide a better death for end-of-life patients following the introduction of new training.

The European Certificate in Essential Palliative Care (ECEPC) is an eight-week course delivered online to healthcare professionals who are keen to increase their palliative and end of life (EOL) care knowledge. The course aims to provide staff with the knowledge and confidence to give the best possible support to patients through symptom control, communication, and drug management.
Shaen Milward, End of Life Lead, said: "Effective end of life care improves the quality of life of the dying person and those important to them.
"By introducing the specialist training, key staff across all areas will act as beacons of good practice who can influence care and make a difference to those who are at a difficult and challenging time of their lives"
Patients in palliative care and their families are at the heart of this training. The course will give staff the confidence and communication skills to support a dignified and comfortable death as well as being able to provide valuable and compassionate support for families.
Throughout the course staff will gain knowledge of caring for patients within their last 48 hours of life, breaking bad news to patients and families, common ethical issues, bereavement, support and more. As it is delivered online it is much more accessible to staff who are already working in full or part time employment as it can be completed flexibly around shifts. This also means that staff can practically apply the skills at work whilst learning which will make their patient's overall experience better.
Teams from across the Trust, including doctors, nurses, occupational therapists, physiotherapists, pharmacists, speech and language therapists who complete this course, will be able to offer additional support to their teams and colleagues by being a point of general advice and a beacon of good practice.
Further specialist advice and support is provided at UHP by St Luke's Hospital Palliative Care Team to support patients, relatives, wards, and other clinical services.
Shaen said: "Ultimately this course will aid staff in helping families and patients create more positive memories of this difficult event for those left behind."
To find out more about EPEPC you can visit the website.